Quality electronic machines designed and made in Italy
DPS-Promatic srl designs and manufactures People Weighing SCALES, Luggage scales, iot devices, professional WEATHER STATIONS connected to the internet and irrigation monitors, special machines for events, like the Bocca della Verità, UVC Covid-19 SANITIZERS.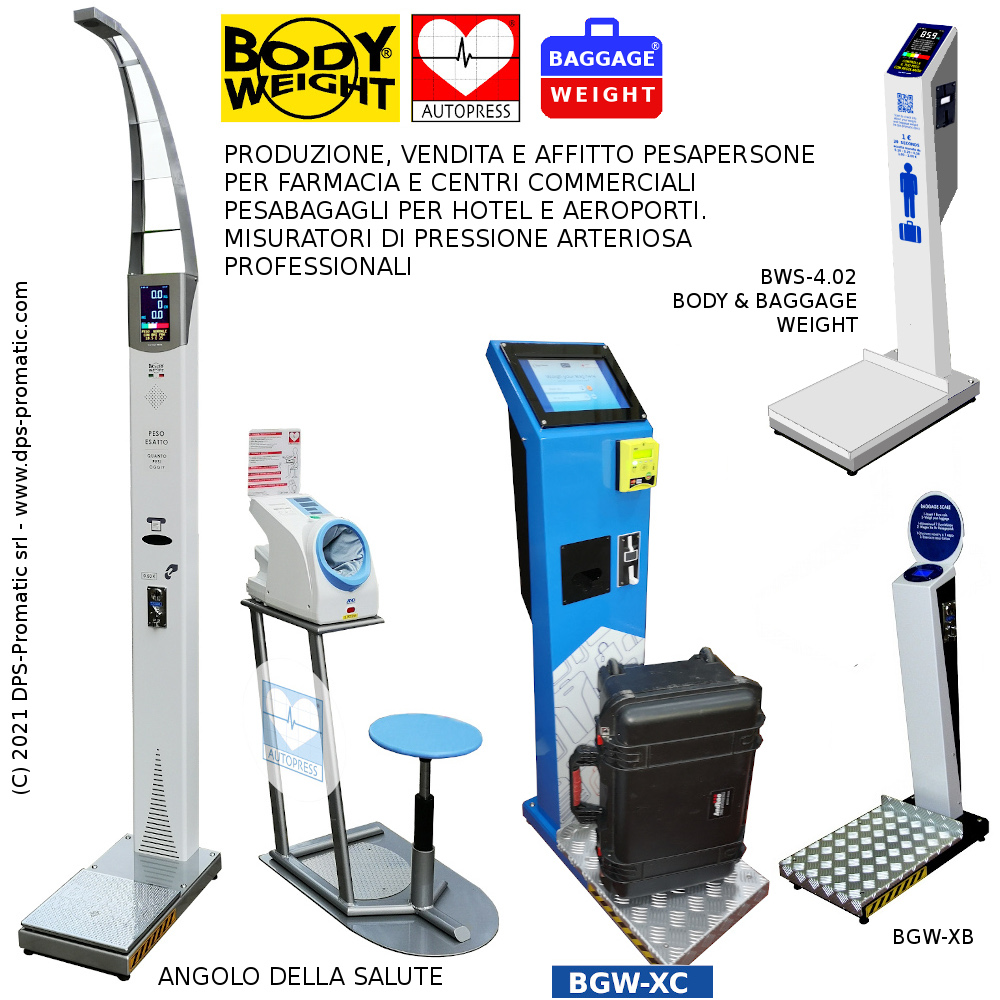 Body Weight people weighing scales and luggage scales
A complete range of people weighing-machines that differ in design, price and specifications, to meet customers needs. All of them are accurate and robust, and can work without any major technical problem for over 15 years. Body Mass index and ideal weight. Printer with guillotine cutter designed to prevent any paper-jam. They can work free of charge, or with a coin acceptor. Bill acceptor and credit card payment on request. Blood pressure monitors are available as stand-alone units or as addition to weighing machines. Baggage weighing scales to use in Hotels and airports. Manufactured in Italy by DPS-Promatic srl, a company in business since 1981.
---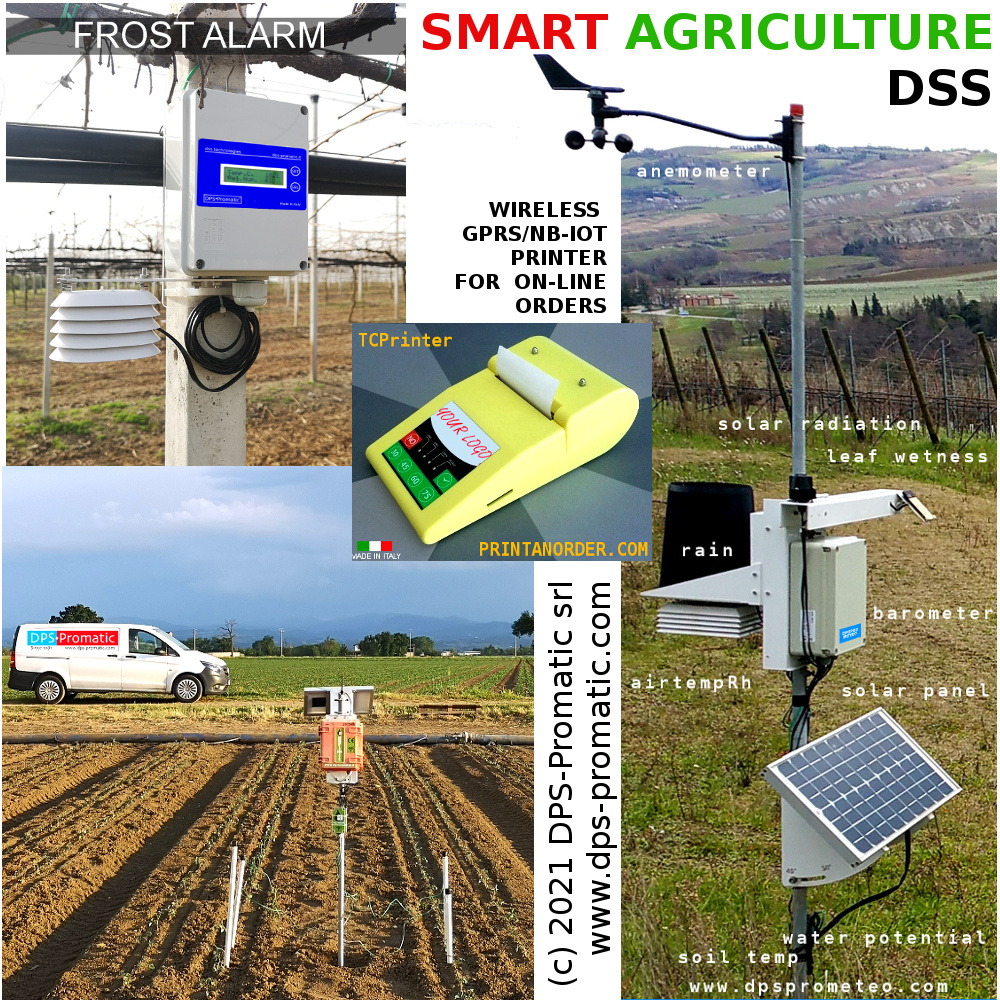 Wireless weather stations, irrigation monitors and other iot devices
We manufacture GSM/GPRS connected devices since 1999. We have designed telemetry equipment for vending machines, weather stations, irrigation monitors, fuel level monitors, restaurant printers for on-line orders and more. Made in Italy by DPS-Promatic srl, a company in business since 1981.
---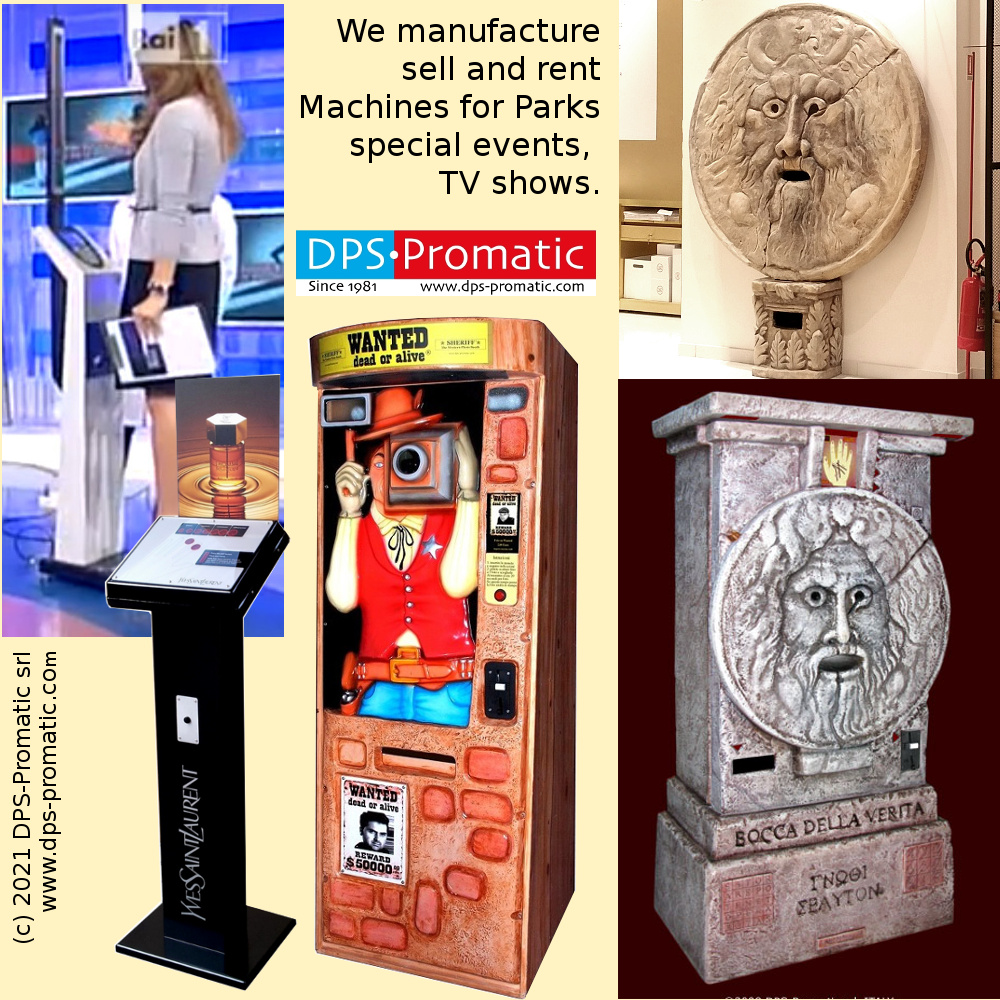 Special products for parks, television and promotional events
We have designed many machines sold worldwide in parks, amusement areas or used in television shows or for promotional events in shops and exhibitions. If you need a special machine designed according to your ideas or your promotional needs, contact us. We have the know-how.
---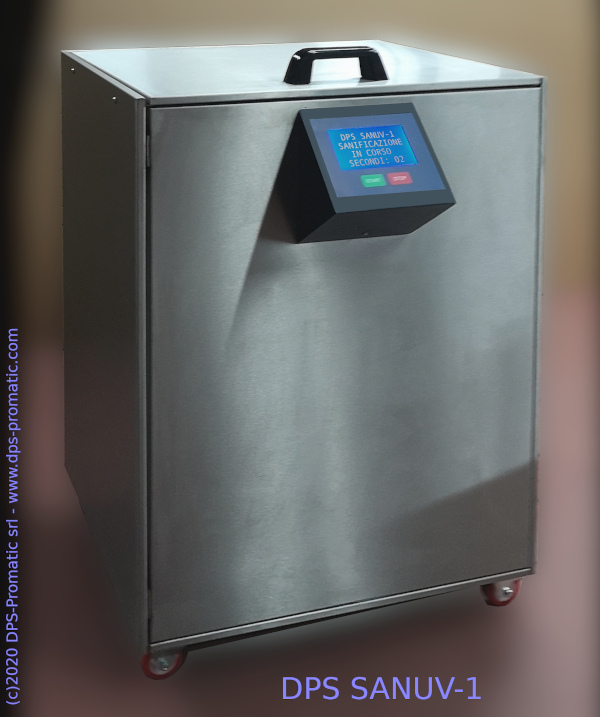 SANUV-1 UVC Covid-19 sanitizer for bags, trolleys, boxes and more
It is well known and proven with details in scientific papers that Ultra Violet C (UVC) radiation is highly effective against viruses and bacteria because it destroys their DNA in a few seconds of powerful-enough exposure. For this reason germicide UVC neon lights are used in hospitals and in water treatment plants. DPS-Promatic has designed and produces a sanifying device, named SANUV-1 that lets you put inside a bag, or a box ar any other thing you would like to sanify. Just press a button, wait for a few seconds, and your box or bag will be sanified. Manufactured in Italy by DPS-Promatic srl, a company in business since 1981.
---