At DPS-Promatic we designed a few amusement machines, aimed at theme parks, like Wanted Photo booth, the Love tester the Speed tester and Loreto, the talking parrot which distributes capsules with prizes for kids. New and used machines available. Spare parts and conversion kits available. Contact us.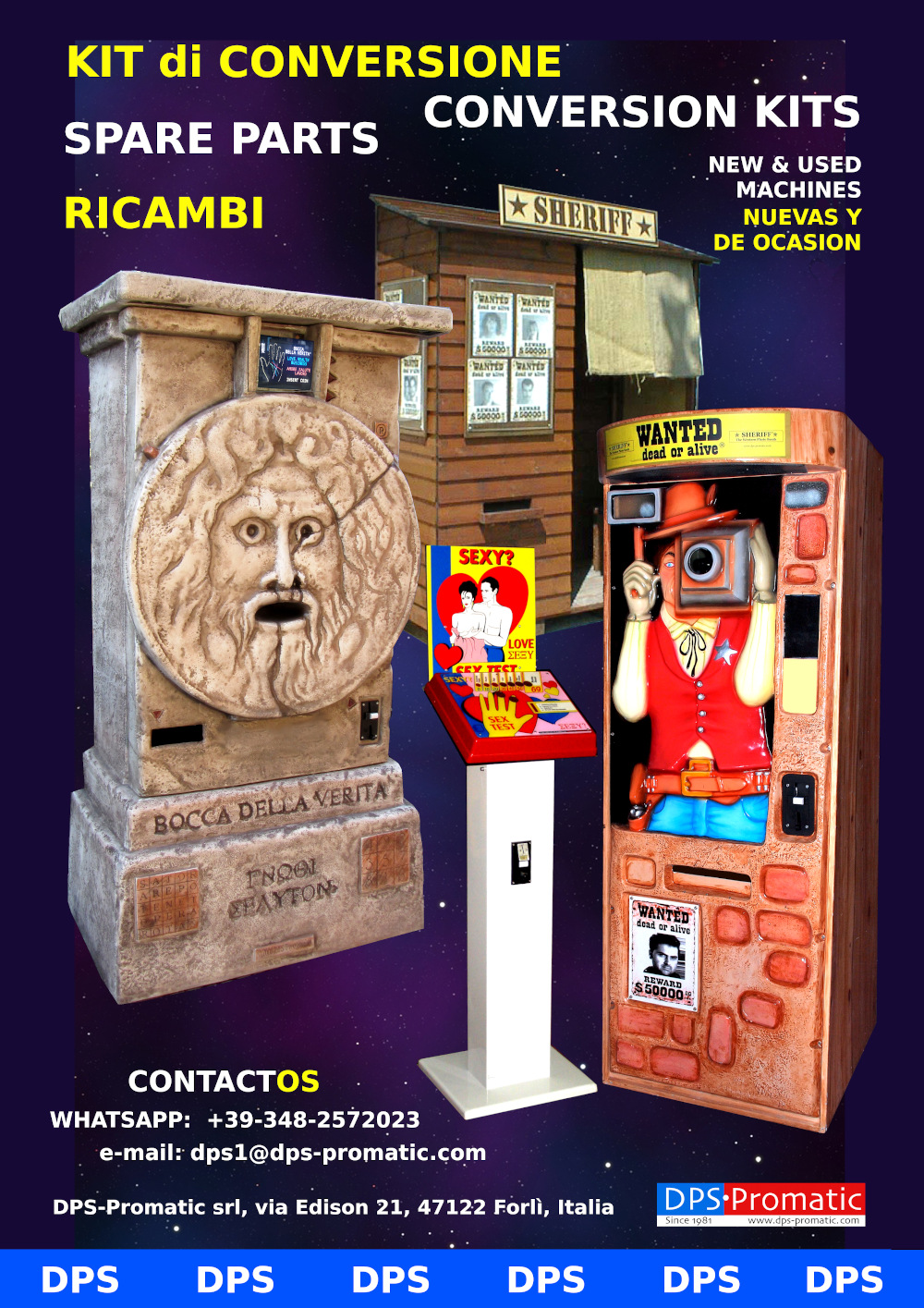 ---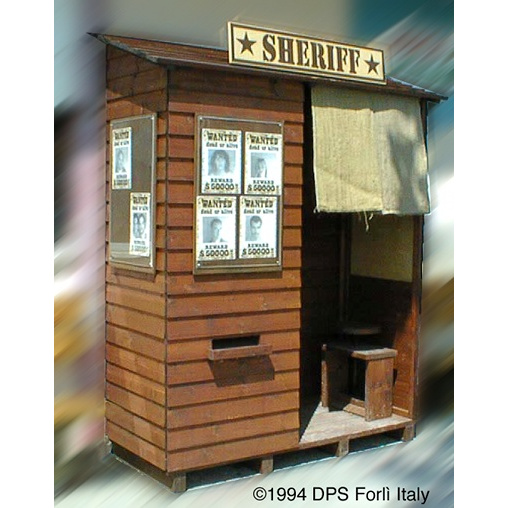 Sheriff Photo Booth
In this western style photo booth, customer inserts coin(s), and sits with eyes at camera level. The machine counts down and shoots a picture that is printed in a few seconds. Portrait is printed in black and white in a preprinted colour wanted poster. Music and sounds make this machine even more attractive.
Dimensions: 80x170x210 cm - Weight: 100 Kg
Printout size: 21x29.7 cm
---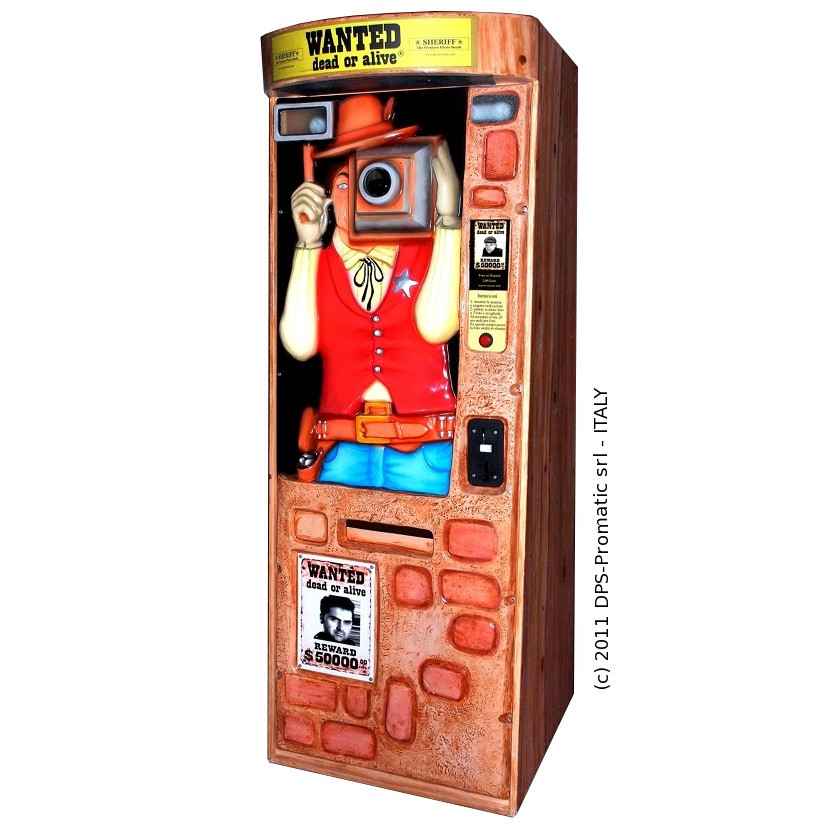 Sheriff Photographer
The Sheriff Photographer is the best small size option to print a Wanted Poster. Customer stands in front of the unit, inserts coin or bill and presses the button. The machine will play a western theme music and shoot (actually with a gun shooting sound) a picture, that will be printed in black and white on a paper size A4 (1' x 8"). The poster has a pre-printed Wanted background, in colors.
---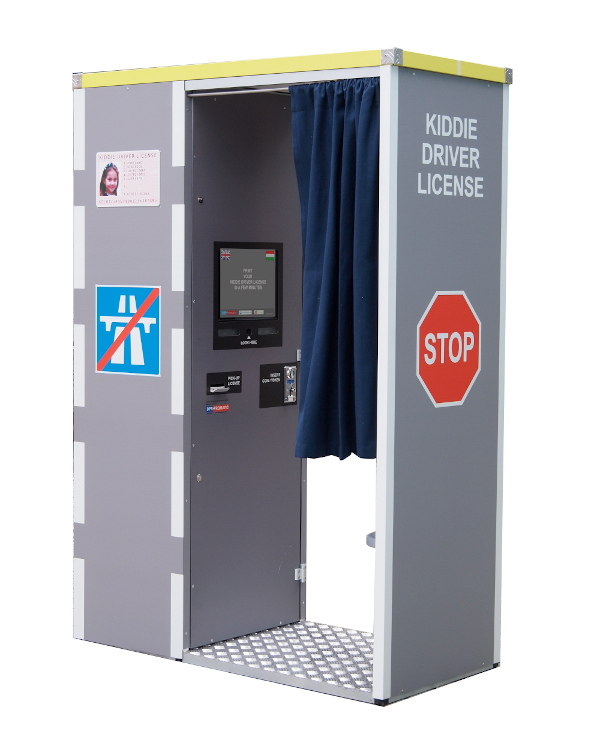 Kiddie Drivers License
A special photo booth to print a badge with a drivers license for a kid. Very attractive for kiddie driving schools or theme parks with mini battery operated cars.
---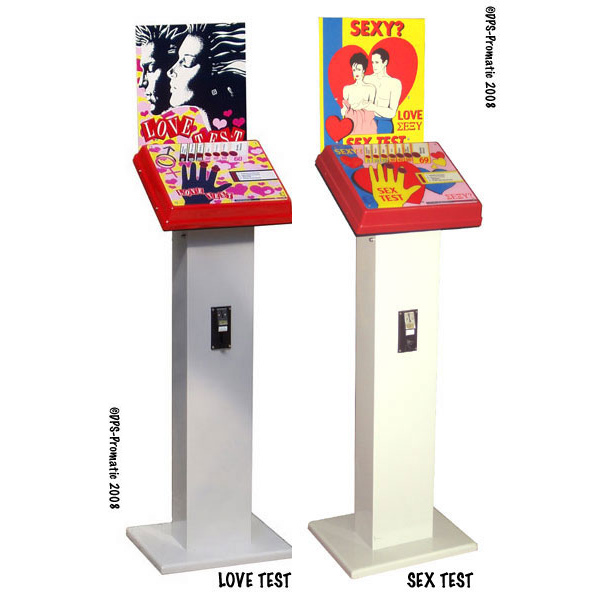 Love Test and Sex Test machines
This very simple machine is extremely popular because it gives a score regarding LOVE and SEX capability, from Dead fish to Wicked (or Sex Bomb). Customer inserts coin and puts left hand on panel, result lights up in 5 seconds. This amusement machine is very popular with groups of friends, that enjoy having fun and joking with each other about the score. Custom versions with special front panels are available on request.
Dimensions: cm: 40x35x120 (add 35 cm height for the back panel)
Weight: 20 Kg
---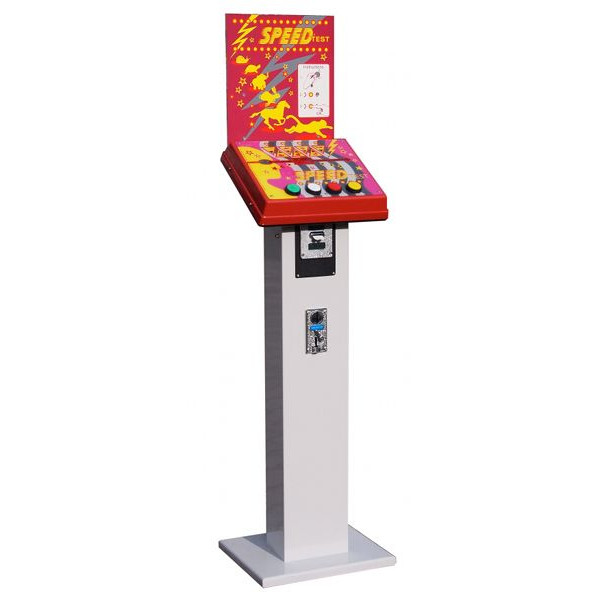 The Speed Test machine
Customer insers coin, machine push-buttons lite up at an increasing speed, customer must press them, following the correct sequence. When customer makes a mistake the machine stops. It is a real game of skill. The more people play, the more they enjoy it. Ideal for locations with same type of customers, like bars or arcades. It is suitable for competition.
MINI Version AVAILABLE: we have also a reduced height and speed version, expecially suited to small kids.
Dimensions: 40x35x120
Weight: 20 Kg
---
The Loreto Parrot
Loreto is an animatronic parrot that speaks and moves beak, head and tail. It vends capsule size 50mm. It appeals to kids because it talks to them. It speaks to attract people and then it speaks and moves while delivering the capsule. Speech can be changed for every language. The parrot is illuminated by LED lights and is entirely made in Italy.
Dimensions: 53x53x139
Weight: 50 Kg
---